Offload challenging and time-consuming partnership accounting tasks to an experienced accounting administrator
It's no secret that partnerships, pooled investment vehicles and private funds are inherently challenging to manage. With complex opt-in investing structures, capital calls and distributions, evolving ownership ratios, contributed securities and varying investment types, partnerships can be difficult to track and – more importantly – report on.
SEI's outsourced partnership administration service leverages proprietary partnership accounting software alongside a highly experienced team of accounting professionals to deliver a comprehensive outsourced partnership accounting service to wealthy families and private funds. We use our purpose-built technology to process capital activity, manage book and tax allocations, perform reconciliations and support partnership reporting requirements including financial statements, performance and tax detail – for some of the most complex partnership structures in the wealth management market.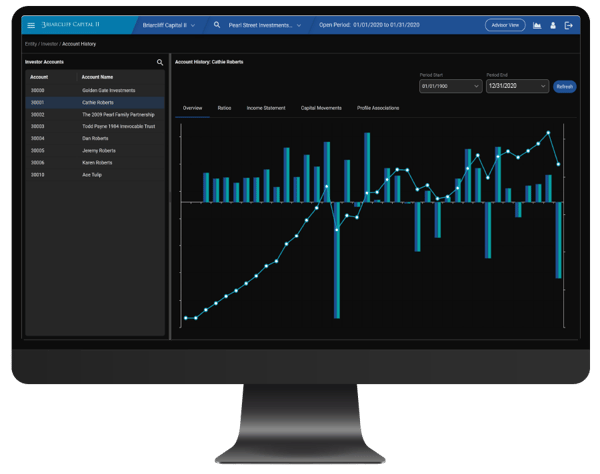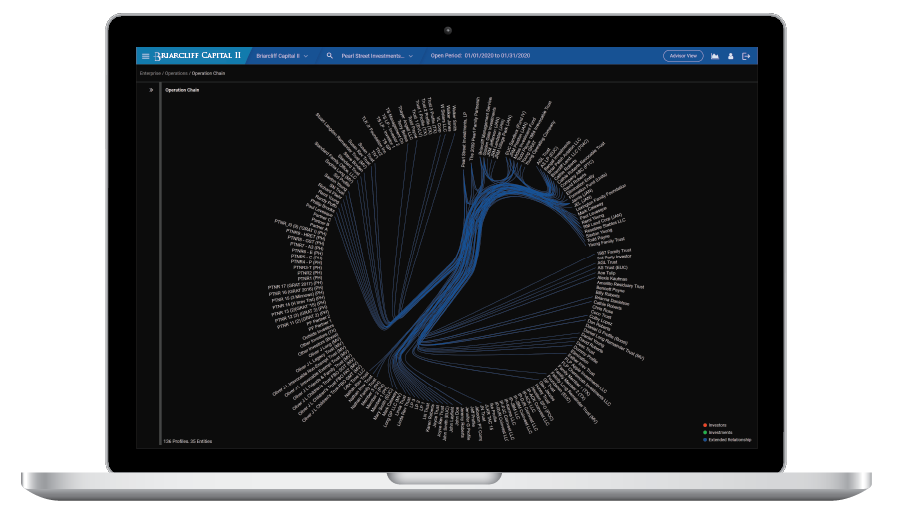 We built a better partnership accounting solution – the Archway Platform

℠
Purpose-built technology
Our team leverages proprietary technology owned, developed and maintained by SEI that is designed to handle the specific nuances of partnership administration, ensuring accounting and reporting accuracy within even the most complex ownership vehicles including side pockets and series accounting structures.
Flexible, automated allocation structures
Using the Archway Platform, we manage the complicated and time-consuming accounting processes associated with changes in ownership and investor allocations to deliver comprehensive P&L and book and tax allocations – no spreadsheets required.
Advanced capital activity processing
We use our own highly specialized partnership accounting software to track complex partnership transactions including capital contributions, calls and distributions as well as transferring or gifting of underlying assets.
A skilled team of partnership accounting and administration professionals
A time-tested client service approach
Partner with a team that has spent two decades delivering exceptional technology and outsourced service solutions backed by a dependable, high-touch support team.
Purposefully curated investor services
Our team will adeptly prepare and distribute partner statements, relay investor-specific correspondences, provide annual audited financial statements and respond to ad hoc investor inquiries so that you can spend time on other endeavors – like devising new investment and tax strategies.
Trusted data accuracy
Trust our accounting professionals to deliver accurate, reliable results using automated reconciliation processes, checklists and process controls to reconcile detailed data from custodial and manager statements, all within a secure technology platform.
An enhanced fund and investor reporting experience
Sophisticated fund reporting
Obtain a wide array of reports to understand partnership activity, from financial statements and general ledger reports to investment performance, exposure, partner statements and tax detail.
Simplified investor experience
Deliver investor-specific reporting through a secure, digital online client portal that can be used to share SEI-generated investor statements as well as other relevant third-party documents and investor communications.
K-1 summary and tax return support
Partner with our team of accounting professionals to prepare a comprehensive K-1 summary report which can be sent directly to your tax preparer for the population of Form 1065 and creation of your K-1's.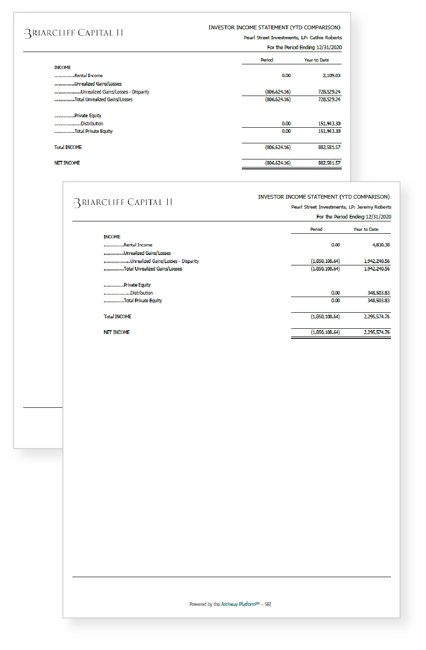 Integrated technology and services for a solution that fits you
Our flexible solutions allow you to create a unique combination of technology and services that makes most sense for your firm and your clients.
Technology Model
Partnership accounting is tricky and generalized accounting solutions typically won't cut it. Let Archway Platform automatically calculate book account, tax account and disparity values for each partner as changes in ownership and P&L allocations occur. Better yet, leverage these capabilities alongside your traditional accounting, investment data aggregation and reporting operations inside of the platform for a fully-integrated solution.
Outsourced Model
SEI Family Office Services has the highly-specialized knowledge and tools needed to accurately and efficiently manage complex partnership accounting operations. Our team will process income and expense allocations, book capital transactions such as contributions and withdrawals and manage the transfer of securities into or out of the partnership – all with an adeptness that comes from deep administration experience.
Hybrid Model
Volume, complexity and capacity are all issues that may require you to seek third-party administration services for your family partnerships or private funds. Join forces with SEI Family Office Services to manage the full array of your partnership accounting and reporting needs. We'll let you focus on your traditional accounting, investment data aggregation and reporting tasks, while we carry the partnership administration workload.