A tailored bill payment solution that is accurate, timely and secure
Paying bills on behalf of high-net-worth families and individuals requires rigorous controls and processes. But traditional bill pay solutions oftentimes consist of highly manual processes and poorly suited software to manage vendor information, track expenses, manage cash flow and pay bills.
To serve the unique expense management needs of wealthy families, SEI Family Office Services designed an exclusive personal expense management service that allows family offices, financial institutions and private wealth advisors to offload the tedious and time-consuming client bill payment process to our highly-skilled team of accounting professionals. This service leverages deep accounting expertise and sophisticated, proprietary expense management and bill payment tools housed within the Archway PlatformSM to deliver an efficient, controlled and secure accounts payable alternative.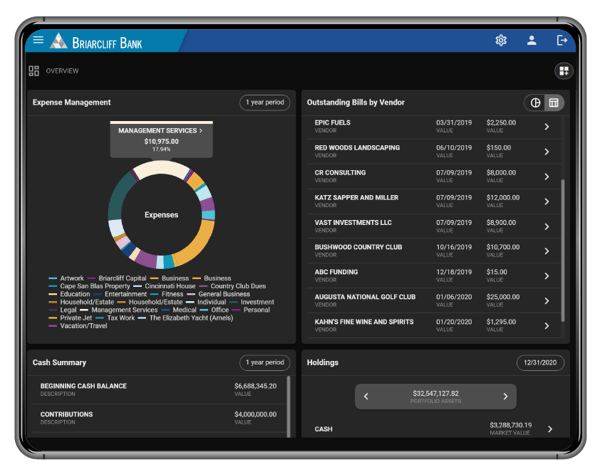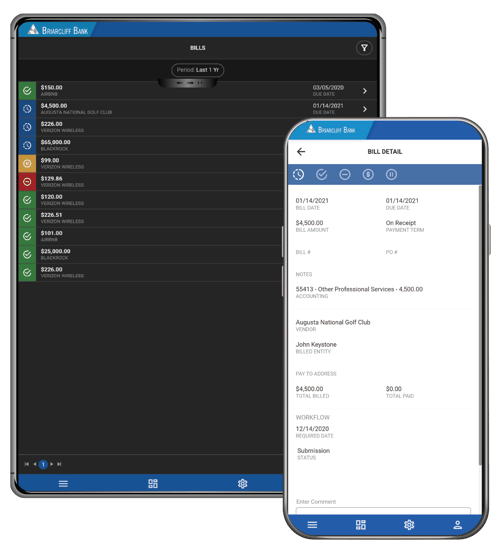 Purpose-built accounts payable tools to create a personalized bill payment process
Automated bill payment workflow
Devise multi-level workflow processes and approval hierarchies around common bill payment tasks like invoice review, expense data entry, invoice approval, payment settlement and cash flow reporting.
Digital payment approvals
Use the Archway Client Portal to digitize client payment approvals, notify clients of pending payments, share invoices and establish pre-approved bills – all from their mobile devices.
Reliable, outsourced bill payment
Through a unique combination of technology, security, automation and professional expertise, SEI Family Office Services ensures that your bill payment, reconciliation and expense reporting needs are met in a timely, accurate and secure manner.
A laser-focused team of bill payment specialists
Dedicated bill payment personnel
We couple our proprietary expense management and bill payment tools with our team of experienced client service and accounting professionals to facilitate the full spectrum of personal expense management services on behalf of you and your sophisticated clients.
Comprehensive bill payment process controls
Using state-of-the-art technology along with tightly-integrated workflow and accounting controls, our solution enforces the separation of duties and ensures the integrity of our bill payment and expense management service offering.
Transparent, auditable bill payment processes
Maintain a full activity log designed to comprehensively track vendors, bills, payments and their associated accounting entries for a complete audit trail that can give you and your clients peace of mind.
Tailored expense management and cash flow reporting for your clients
Consolidated cash flow reporting
Present aggregated and expertly reconciled expense activity across vendors, bills and expense categories through a variety of clear, insightful reports that can be used to determine when payments are due, which accounts are affected and how it impacts your client's expense trends for the reporting period.
User-defined expense categories
Create user-defined expense categories tailored to your client to increase reporting engagement – from financial statements to expense detail reports, invoice aging overviews and consolidated cash summaries.
Digital client portal
Give your clients access to a complete analysis of their financial health including their cash balances, expenses and spending habits.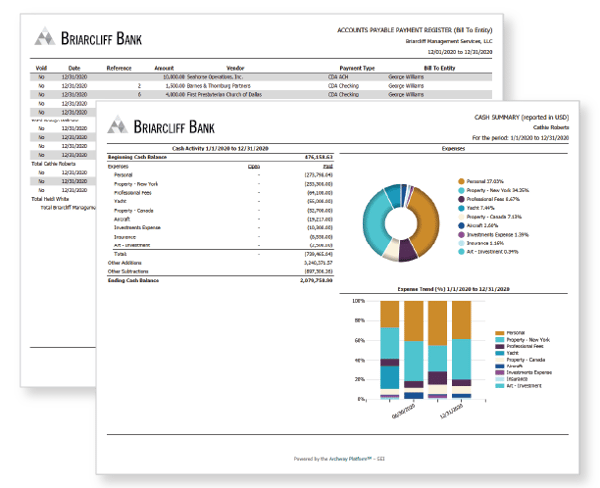 Integrated technology and services for a solution that fits you
Our flexible solutions allow you to create a unique combination of technology and services that makes most sense for your firm and your clients.
Technology Model
We doubt you only pay bills. Leverage the Archway Platform for its full suite of accounting, investment data aggregation and reporting capabilities – including built-in accounts payable tools – so that your accounting, investment and administrative teams can get the most out of a single system of record.
Outsourced Model
From invoice management to payment creation, generation and reconciliation, SEI Family Office Services can facilitate your complete bill payment process while allowing you to retain control over approvals and workflow processes. We can also prepare financial reporting to help your clients better understand their cash flow and spending habits.
Hybrid Model
Even if you use the Archway Platform in-house, SEI Family Office Services is happy to assist with the more time-consuming components of the bill payment process. Whether you need help importing and filing invoices, or launching the invoice approval process, we'll work together to create a solution based on workflow configurations defined by you.